The Best Wash n Go products
Are you in pursuit of the perfect wash n' go hairstyle? Look no further. Righteous Roots is your ally from start to finish, offering a range of natural hair products tailored to enhance your wash n' go experience.
.
Clarifying Shampoo: The Ideal Beginning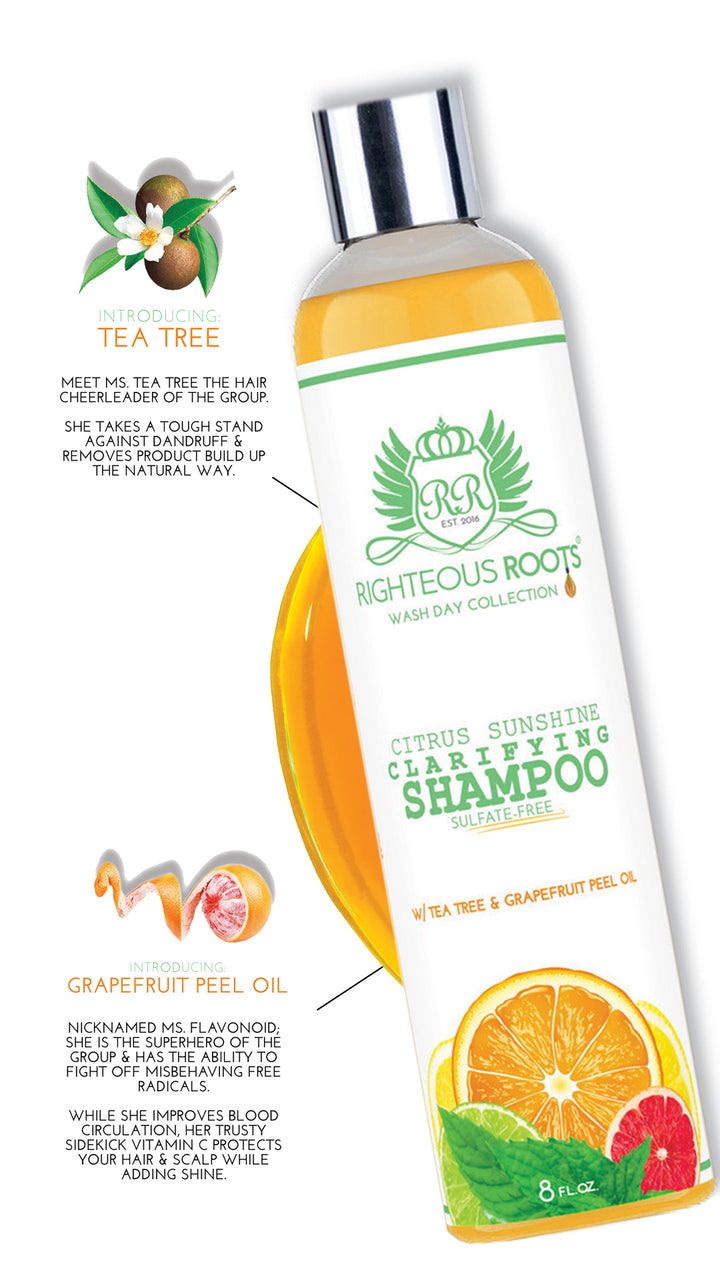 Begin your wash n' go routine with the Righteous Roots Citrus Sunshine Clarifying Shampoo, designed to gently eliminate buildup and impurities without drying out your hair and scalp. Its natural ingredients including tea tree & grapefruit peel oil not only refresh your hair but also promote a healthy scalp, setting the stage for your wash n' go style.
.
.
Detangling Conditioner: Tackle Knots with Ease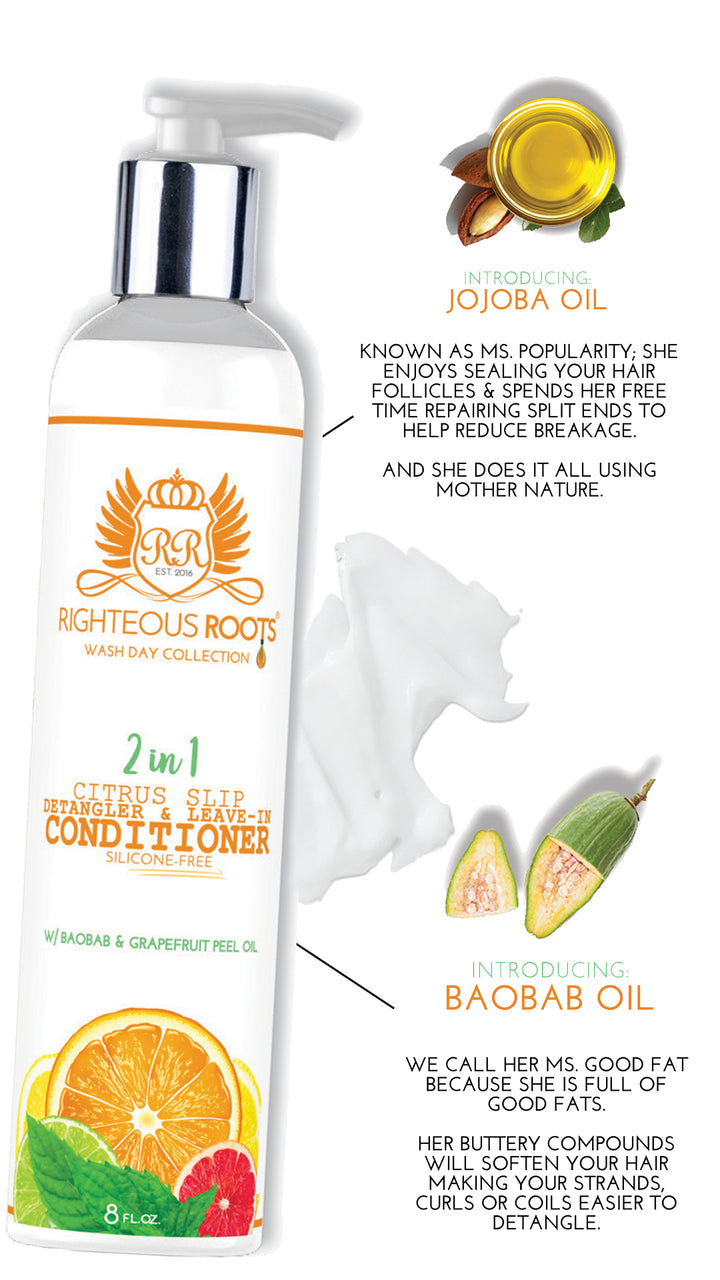 Experience the transformation with the Righteous Root Citrus Slip 2n1 Detangling Conditioner, a game changing weapon against tangles and knots. This product not only hydrates and nourishes but also makes detangling effortless. Say goodbye to frizz, and hello to smooth, manageable locks.



Award-Winning Righteous Roots Rx: The Perfect Finishing Touch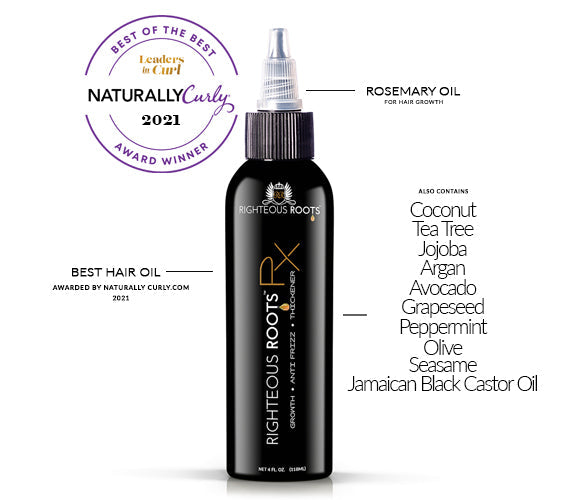 Elevate your wash n' go style with our Award-Winning Righteous Roots Rx, a versatile oil that locks in moisture, boosts shine, and tames frizz. Whether you're defining curls or seeking a sleek look, this oil is your finishing touch.

Righteous Roots Rx is formulated with natural ingredients that prioritize hair health, making your wash n' go routine a delightful experience. Bid farewell to tangles, and embrace moisture and the allure of natural hair care with Righteous Roots Rx. Your hair will thank you, and your wash n' go will be a stunning success!