Protecting Kids' Natural Hair: Say No to Chemical and Heat Straightening
Children's hair is a precious part of their identity. For many, it's the canvas on which their natural curls, waves, or coils express their unique beauty. However, the temptation to straighten a child's hair with chemicals or heat can be strong, especially when influenced by societies beauty standards.
In this blog, we'll explore why it's crucial to avoid chemical or heat straightening for kids and how Righteous Roots can help nurture and protect their natural locks.
.
Early Hair Damage
One of the primary reasons to refrain from straightening a child's hair is the potential for early hair damage. A child's hair is still developing, and subjecting it to harsh chemicals or high heat can weaken the hair shaft, making it more prone to damage, breakage, and long-term hair problems.
.
Impact on Self-Esteem
Children are incredibly impressionable, and their self-esteem can be significantly affected by societal pressures and beauty standards. Introducing them to the idea that their natural hair isn't good enough can have negative effects on their self-confidence and self-image.
.
Loss of Natural Beauty
Natural hair is beautiful, unique, and a source of pride. Straightening a child's hair may lead to a loss of the natural curl pattern, making it challenging for them to embrace and love their natural hair as they grow older.
.
3 Ways that Righteous Roots Can Help
Righteous Roots offers a solution for parents who want to protect and nurture their child's natural hair.
Healthy Hair Maintenance
Righteous Roots products are infused with essential oils like rosemary, peppermint, and tea tree oil, which promote healthy hair growth. Using these products from an early age can set the foundation for lifelong hair health.
 ,
Righteous Roots products are designed to lock in moisture, keeping a child's hair hydrated and strong, which is essential for maintaining the natural curl pattern.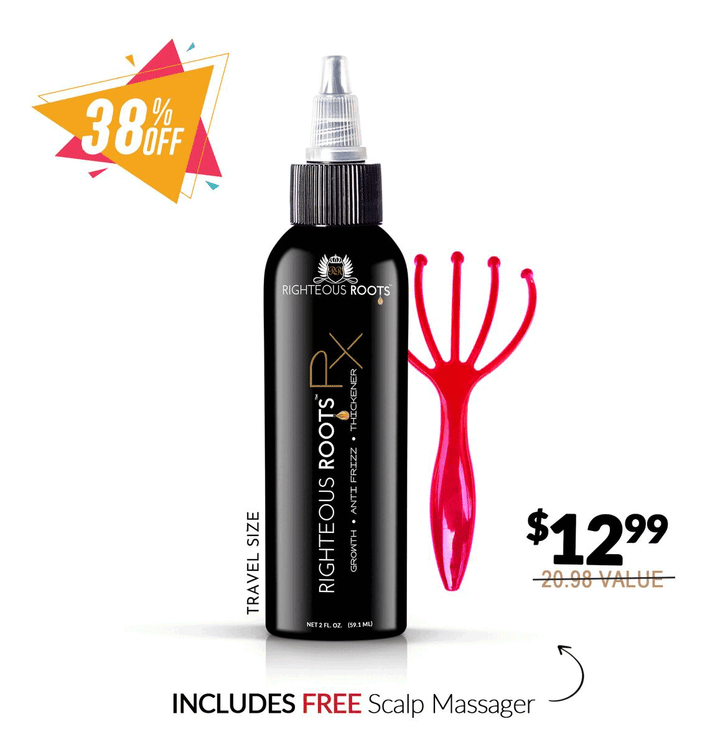 .
Embrace Natural Beauty
By using Righteous Roots from an early age, parents can encourage their children to embrace and love their natural hair, fostering a positive self-image and self-confidence.
.
.
.
Summary

Children's hair should be celebrated and protected, not subjected to damaging chemical treatments or heat straightening.
By introducing kids to Righteous Roots' hair care products, parents can ensure that their children grow up embracing their natural beauty, confident in their own unique curls, waves, or coils.
Natural hair is something to be cherished, and nurturing it from an early age with the right products is a step toward lifelong hair health and self-esteem.