The Secret to Gorgeous Curly Hair : Righteous Roots Detangling Conditioner and Oil
Having luscious, healthy curls can be a challenging journey, especially for those with dry, frizzy, knotty, and curly natural hair. But fear not! We're here to unveil the secret to achieving the best washday routine for your precious locks with the Righteous Roots Detangling Conditioner and Righteous Roots Rx.

1. Moisture and Hydration:
One of the key factors in maintaining curly hair is moisture. The Righteous Roots Detangling Conditioner is a game-changer in this regard. Its rich, nourishing formula deeply hydrates and softens your curls, making them more manageable and less prone to frizz. 
.

2. Tangle-Free Curls:
Detangling curly hair can be a nightmare, but the Righteous Roots 2n1 conditioner come to the rescue. This conditioner, enriched with the goodness of baobab oil, have outstanding detangling properties. Baobab oil helps to smoothen out knots and tangles, making the detangling process a breeze. Say goodbye to the days of painful tugging and breaking your hair!
Save with the bundle
3. Growth-Promoting Ingredients:
Now, let's talk about hair growth. The Righteous Roots Oils contain rosemary, a well-known natural ingredient that promotes hair growth. Rosemary oil helps improve circulation to the scalp, which can stimulate hair growth and make your curls even more fabulous.

4. Curl Definition:
These products also help in defining your natural curls. The combination of the detangling conditioner and oils ensures that your curls are well-moisturized, well-defined, and free from frizz, giving you that flawless curly look you desire.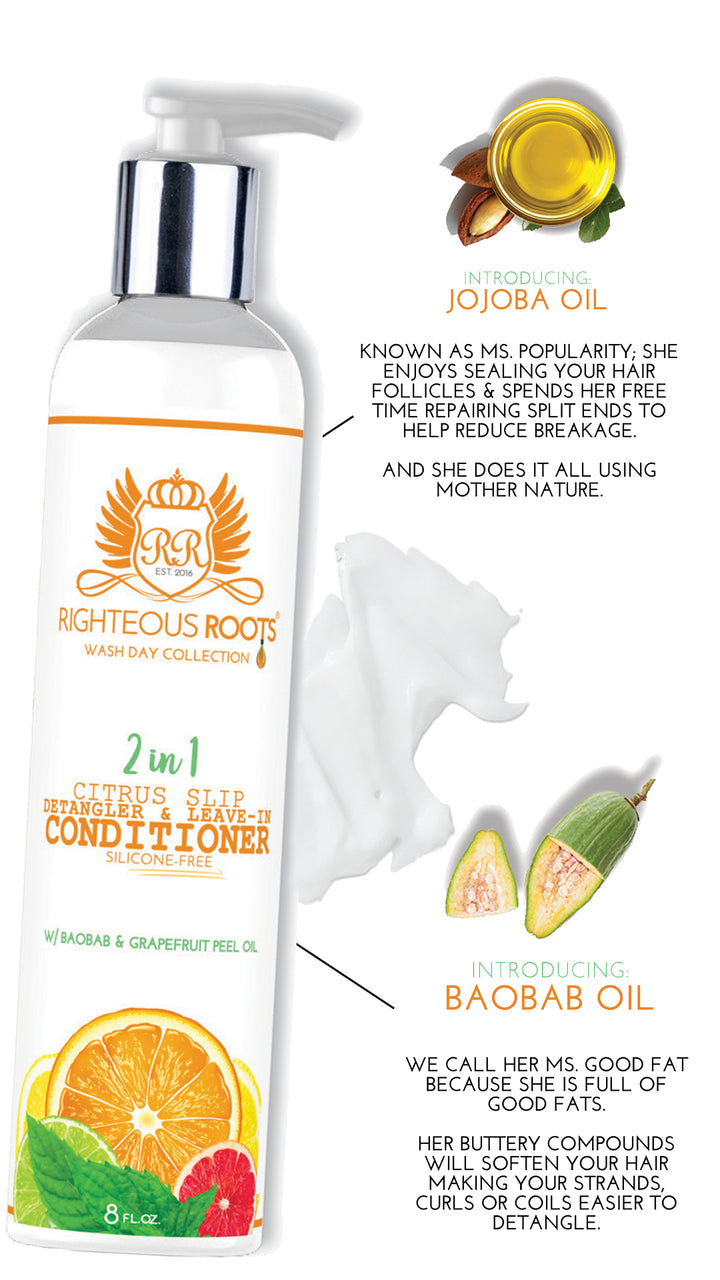 .
.
.
Summary
In the world of hair care, the Righteous Roots Detangling Conditioner and Award Winning Oil stand out as a dynamic duo that caters to the specific needs of dry, frizzy, knotty, curly natural hair.
Their moisture-rich formula, tangle-taming abilities, and growth-boosting ingredients make them the best choice for your washday routine. Embrace the power of rosemary and baobab oil, and say hello to the stunning, manageable curls you've always dreamed of.