Hanging upside down can make your hair grow. Fact or Just Cap? PINTEREST
The below screenshot is a recent post about what has come to be known as the INVERSION METHOD.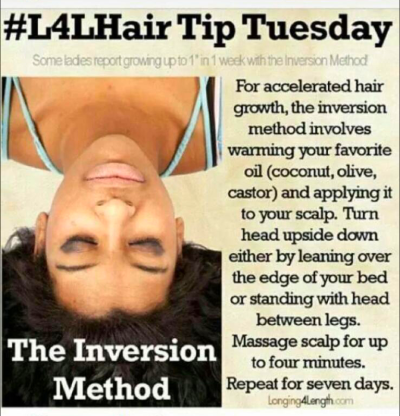 .
.
So what is the inversion method?
The common belief is that if you turn your head upside down while scalp massaging with warm oils for about 5 minutes 3 times a week, the increased blood flow can enhance hair growth. This method has been adopted by people all across the globe.
Is this actually proven to work?
The simple truth is, "No scientific studies have been published that either prove or disprove the inversion method's ability to boost hair growth," according to certified trichologists, Leata A. Williams.
While, on the other hand, proponents of the inversion method have sworn by it's effectiveness. Keep scrolling to hear from an influencer who says she grew 4 inches in just 4 months using this method.
.
.
According to BYRDIE.com....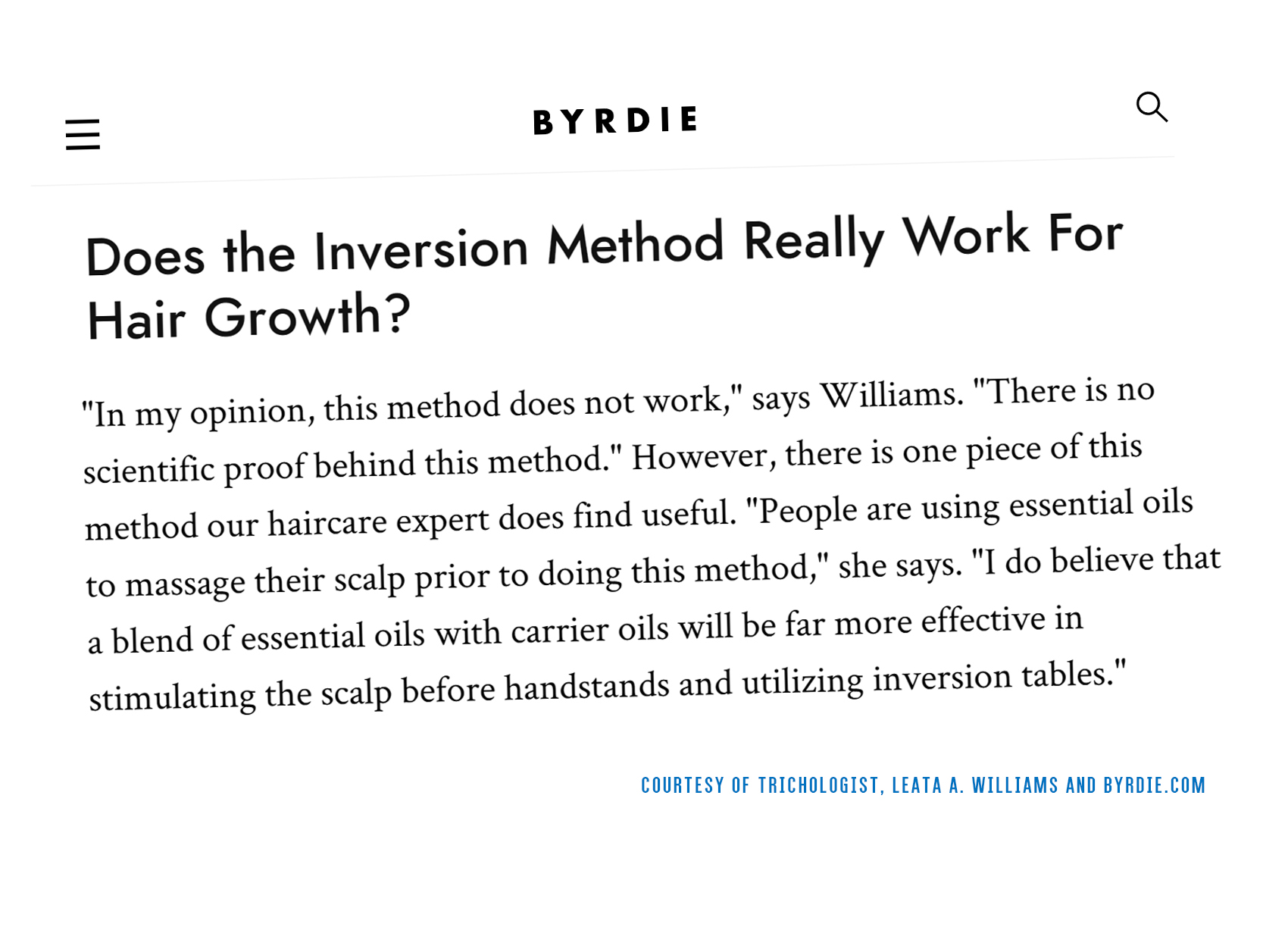 So what are the facts?
Turning your hair upside down may or may not have some benefits; but according to Righteous Roots Labs, "What we know for sure is that massaging your scalp stimulates hair growth. Additionally hair oiling with stimulants such as Peppermint and Rosemary Oil can be even more effective for your growth journey!"
Best oils according to Dr Giulia...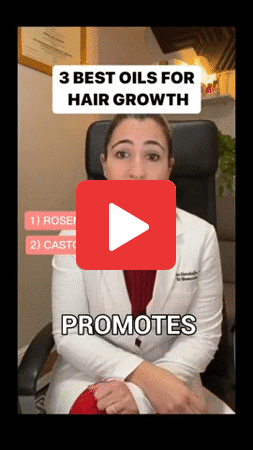 Righteous Roots Rx contains Rosemary oil and is already perfectly blended with Peppermint, Jamaican Black Castor, Tea Tree and more. See full list of ingredients here.
"I grew 4 inches in 4 months using the inversion method," says social media influencer Shanique Buntyn. Listen below.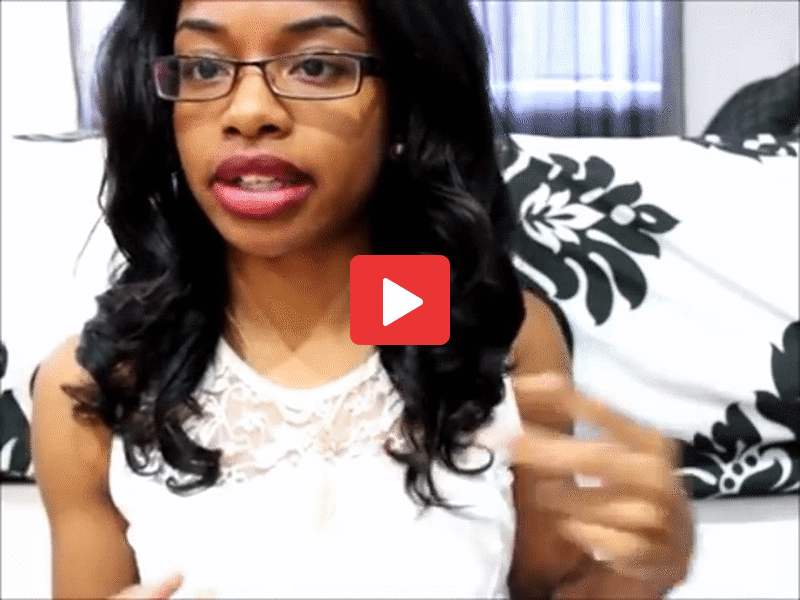 What are the side effects of the inversion method?
If you keep your head upside down for more than four minutes, you may experience a headache and if you feel dizzy while upside down then slowly return to an upright position. Consult your physician if needed.