Sunburned Hair: Fact or Fiction?
Warm weather is finally here, and what better way to kick off the season than with Memorial Day weekend! As you head to the beach or pool, it's essential to protect your hair from the damaging effects of the sun, chlorine, and saltwater.
You may have heard the myth of sunburned hair, but is it really a fact or just fiction? Today, we're here to separate truth from misconception and provide you with essential tips to keep your locks healthy and vibrant all summer long. So let's dive in, debunk the myth, and make this Memorial Day weekend a celebration of gorgeous, sun-protected locks.
#1
Just like your skin, your hair can suffer from the effects of sun damage. Prolonged exposure to the sun's rays can leave your hair dry, brittle, and prone to breakage. 
To shield your tresses, opt for a stylish hat or use a hair sunscreen. Righteous Roots Rx features 11 essential oils formulated with natural SPF and broad-spectrum protection against the sun's UV rays. 
Ingredients such as coconut and jojoba oils not only guard your hair but also keeps it hydrated and radiant all summer long.
#2

The summer heat can strip your hair of its natural oils, leaving it dry and vulnerable. To combat this, add a few drops of Righteous Roots Rx into your favorite leave-in conditioner before leaving the house for maximum sun protection.Ingredients such as rosemary, Jamaican black castor oil, avocado oil, and jojoba oil provides deep hydration, preventing breakage and maintaining healthy hair throughout the summer.
.
 
#3
USE CLARIFYING SHAMPOO
Chlorine and saltwater can cause buildup on your hair, making it dull and lifeless. Combat this by using Righteous Roots Clarifying Shampoo to effectively remove buildup and restore your hair's natural shine. 
Infused with grapefruit peel oil, it eliminates impurities and rebalances your hair's pH level while the coconut and peppermint oils ensure that your hair remains nourished and hydrated after a long hot day in the sun! 
HERE ARE THE FACTS
Sunburned hair may sound like a myth, but the truth is that the sun can cause damage to your locks. By protecting your hair from the sun, moisturizing it regularly, and using a clarifying shampoo to remove buildup, you can keep your hair healthy and vibrant throughout the summer.
With these essential tips and Righteous Roots oils by your side, you can confidently enjoy the Memorial Day Weekend in style while keeping your locks healthy, vibrant, and truly remarkable!
4 MINUTES
NEW EPISODE STREAMING NOW!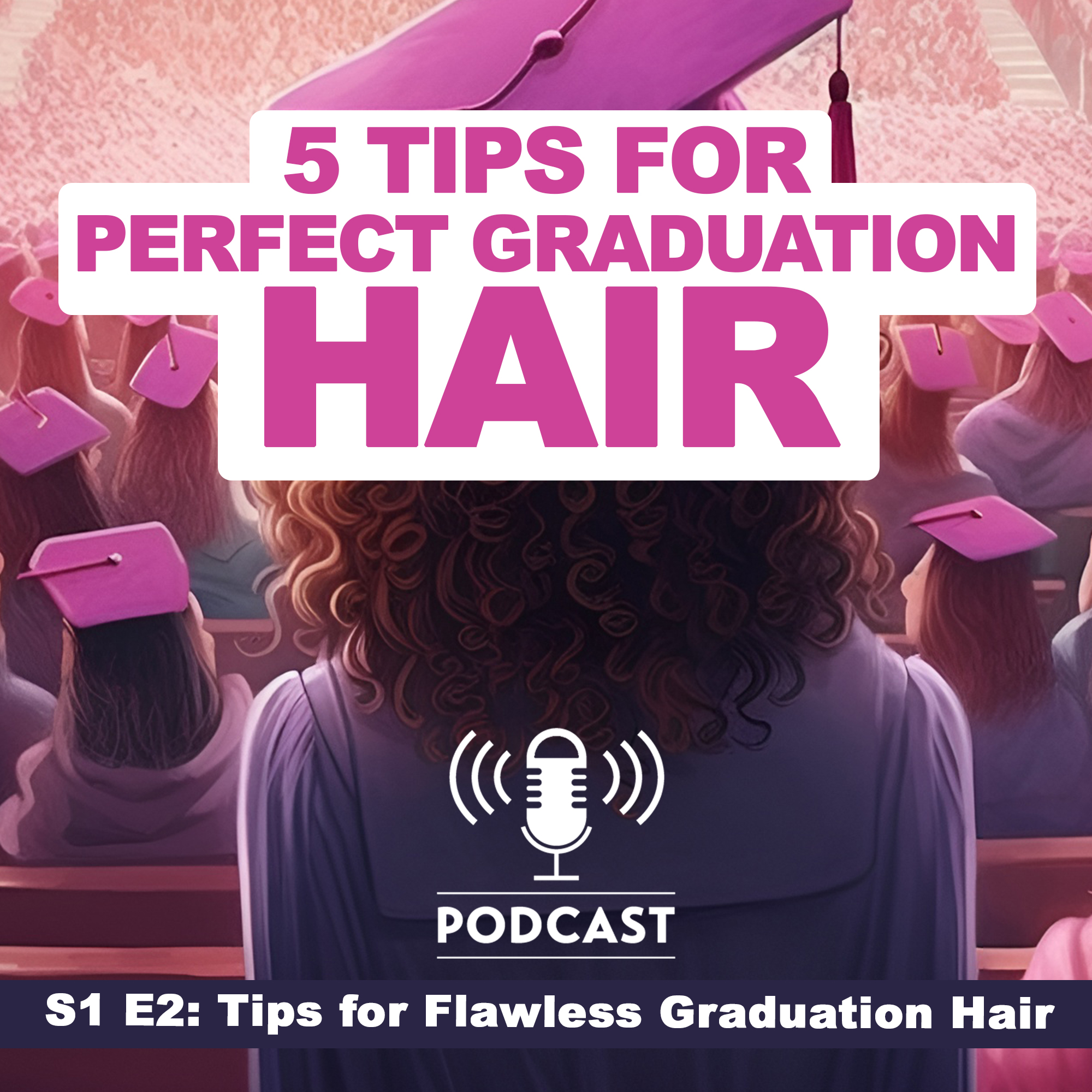 Graduation season is here, which means it's time to start thinking about your hair! Whether you're wearing a graduation cap or headband, you want your hair to look its best!
LISTEN TO UNLOCK 20% PROMO CODE